Herman Wilson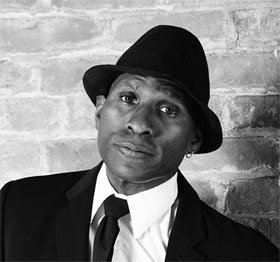 In Hermz's world, music seemed to always be a constant in the home.

Hearing the sounds of Ray Charles, Cannonball Adderley, Cal Tjader, Della Reese, Nancy Wilson, Harry Belafonte was the family's soundtrack.
The horn came at age 11 and study began with Charlie Banacas, Cape Cod, MA. The year following, privilege came with a seat in the high school band.
The move to Cali brought social isolation on Friday nights learning TV show themes. Then a referral came for a club band backing up the Drifters. First paid gig!
Study continued with Herbert Mims, musical director for Whispers and time at S.F. State under John Handy. Graduation was followed by work; writing house music, tours to Japan and local gigs playing R&B, traditional Latin and jazz.
Today Hermz is hittin' with Tommy Castro, enjoying a Blues Cruise when time allows, and main stage performances at the Monterey Blues Festival.
Stacy Starkweather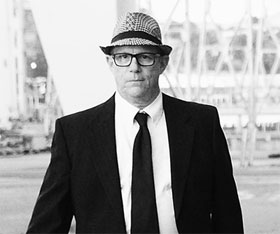 Multi-faceted bassist Stacy Starkweather was a part of the Bay Area music scene during the mid-70's, when he was an integral part of the Berkeley High Jazz Program- playing with many Berkeley legends as an original bassist in Peter Apfelbaum's Heiroglyphics Ensemble.
He spent 25 years touring, based out of Vermont with a variety of groups, including jam band stalwarts the Jazz Mandolin Project and New Orleans based Micheal Ray and the Kosmic Krewe. He returned to the Bay Area 8 years ago.
Stacy brings compositional, arrangement, production, and technical skills to his projects.
Jason Stewart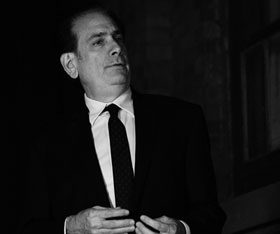 Jason has worked as a Guitarist in the San Francisco Bay Area for more than 30 years. Jason grew up in San Francisco and started playing guitar at the age of 10. Five years later he was performing with jazz legend Les McCann at major jazz clubs in the city. After working with Les, Jason went on to lead several of his own groups—including the popular fusion group Phases.
During the '90s, Jason was part of the emerging blues scene in San Francisco. He worked with the likes of John Lee Hooker, Tommy Castro, Maria Muldaur, Little Charlie and the Nightcats, Mitch Woods, Red Archibald and Johnny Nitro and the Doorslammers. He also worked extensively with Kathleen Carins and Tattoo Blue, contributing original songs and performing on the critically acclaimed release "Messin' with the Wrong Girl." Blues Review Magazine praised his performance on the album.
In 2007, Popular Vancouver guitarist Steve Grisbrook recorded Jason's song "Undercover" on his Blue Sneakers CD. Through the years Jason has worked with many artist, including Tom Scott and Lenny Williams. Jason was also a member of the Mic Gillette Band. And is featured predominantly on the "Turning Two" release.
Jason has studied with Mark Stefani, Steve Erquiaga, and Mimi Fox.
Marc C. Smith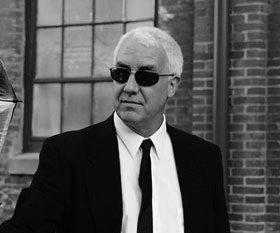 Marc Carmi Smith – Now a true Californian, Marc has been living and working out of Marin County since 1989 and has been part of some great groups including Jazz Iguanas, Tom Finch Group(s), STACKS, Miles Ahead Group and the legendary Lost at Home Parade Drum Line.
Along with the rest of the Suspects, Marc's character was suspicious from the beginning. After leaving a day job in 2011, he continues pursue a soulful character.